---
Client Testimonials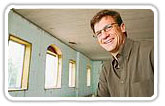 I would like to express my appreciation for all your efforts on my behalf. I can see that much progress has been made with my credit report. I am very grateful to those that have done the work which has led to the vast improvements that have been made over the past year...
Fast Track!
$99.95 One Time Setup Fee $59.95 Monthly Fee
In accordance with federal regulation, Legacy Legal charges retroactively, which means that you will only be billed for work performed on your account the previous month.
Lifetime Membership
The setup fee is a ONE TIME fee. This means that even after you have requested us to stop working on your files, you can always come back and continue work on your files without having to pay the setup fee again.
Credit File Analysis and Consultation
After we have recieved your credit reports we will strategically analyze and dispute negative items on your reports. We have learned over the years which items to prioritize in order to restore your credit quickly and effectively.
Unlimited and Customized Disputes to All Three Bureaus (Equifax, Experian, & TransUnion)
Your membership includes unlimited deletions. You will never be charged per deletion. Our disputes are customized and changed each round to reflect the most recent feedback received from the bureaus. We do not send out generic letters.
Risk-Free Refund Policy
We warrant the success of our work by offering some or all of your money back if we are not successful in producing the promised results, positively affecting your FICO/credit scores and credit history.
24/7 Account Access to Track Your Progress
You will have web access to your account which allows you to see the results of our service, and watch your credit score climb. You can also change important information like payment info or a change of address, so that there is no interruption once you have started the credit repair process.
Cancel Anytime/Month-to-Month Payments
You may cancel our service at anytime. You will never have to sign a long term contract, or worry about hidden fees.
Personal Credit Coaching and Education
We believe that the only way to keep your credit files in excellent condition is through proper education. When you first sign up we will explain how the whole process works and what you can do to speed results and ensure a clean credit report for a lifetime. We will also be available to answer any questions you may have along the way. You will have unlimited communication with the firm. We are here to help!
Outstanding Customer Service!
We take pride in our excellent customer service department. We have one of the cleanest Better Business Bureau records in the credit repair industry.
Expedited Service (Fast Track! Only)
As a Fast Track client, your case is top priority. We'll expedite your case in every possible way while still maintaining accurate, secure data entry and outstanding customer service.
Direct Demand Letters to Your Creditors (Fast Track! Only)
In addition to writing the bureaus, we will also write to your creditors to verify the negative items that you are disputing. We challenge the validity of the negative item on your report by requesting the creditor to validate the account and its balance. It is your right, under the Federal Debt Collection Practices Act, to dispute negative items on your report and the lender bears the burden of proof and must verify the item in question within 30 days or it must be removed from your report.
Dispute Incorrect Personal Information (Fast Track! Only)
Incorrect personal information on your report can bring your credit score down. We will dispute all incorrect names, aliases, and addresses on your report.
Inquiry Audit Verification (Fast Track! Only)
Having too many inquiries on your report can lower your overall score, so to get your score as high as possible we will dispute inquiries that appear on your reports.
Custom Recommendation Letters for Potential Creditors (Fast Track! Only)
If you are in a spot where you need to get new credit, but are still in the process of repairing your reports, we will write custom recommendation letters to the creditor you are requesting a line of credit from upon your request.
Fast-Track! Military Discount - Save 20%
Fast-Track! Couples Discount - Save 25%