Our Services
- Fast Track!
Credit Repair
Service Plans
Legacy Legal leads the way in credit repair. Our track record proves it. Our credit repair process is so effective that our clients see an average increase of 49 points to their credit score by the third month and 125 points within a year. (Individual results may vary). No matter how bad your credit may seem, we can clean up your credit report and improve your scores. We offer different service plans to assist you in achieving your personal credit goals.
(Click on the tabs below to see which plan best suits your needs.)
Legacy's Fast Track!
- Adds Services For Faster Results!
The Legacy Fast Track! service plan includes the Legacy Standard Services plus several more features. These added measures are designed to expedite results and help you achieve your credit goals even quicker. Time is of the essence, especially when it comes to your credit; that's why most of our clients choose to go with the Fast Track plan. If you are eager to generate the quickest results; Legacy's Fast Track plan is the best option.

Here's what you get:
Credit Bureau Disputes
Credit Report Analysis and Consultation
Free Support
24/7 Online Access to Track Progress
Lifetime Membership
Cancel Anytime (No long-term Contracts)

Credit Education

Identity Theft Repair and Protection

Recommendation Letters

Goodwill Letters

Creditor Direct Letters

Debt Validation

Dispute Inquiries

Dispute Incorrect Personal Information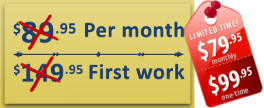 Credit
Education
We offer coaching and educational material to further your knowledge in the credit arena. Knowledge is power. We will help empower you to gain control of your credit score and other financial matters. Here are some of the topics you can expect to learn more about:
Credit laws and your legal consumer rights
How to build positive credit
How to understand your credit report
How your credit score is calculated
How to deal with collectors
How to protect yourself against identity theft
The truth about credit counseling and debt management programs
Current state and economic affairs
Identity Theft
Repair and Protection
Identity Theft, one of America's fastest growing crimes, can do tremendous damage to the victim's credit report. Most victims spend countless hours trying to repair the damage only to find their efforts are futile. Legacy's knowledge and expertise can help undo the damage of a compromised identity. We will also teach you how to protect yourself in the future; to prevent ID theft from happening again or to avoid it in the first place.
Recommendation
Letters
To assist you in dealing with potential lenders, getting approved for rentals/lease agreements and military security clearance, we will send you a personalized recommendation letter signed by Legacy's directing attorney. The letter will inform whomever needed that your current credit score may not accurately depict your credit history and credit worthiness. The letter will also notify them that you have hired a third-party credit repair company (Legacy Legal) to assist with your credit report and score inconsistencies.
Goodwill
Letters
Goodwill letters are sent to your creditors regarding mild late-pay accounts that are in question. The goal of these letters is to get the 'late-pay' listings removed from your credit report, which would drastically improve your scores (considering just one 'late-pay' listing could lower your score by 100 points). Goodwill letters ask your creditors to consider the 'goodwill' efforts you are taking towards improving your credit standing; and advises them to review the account and delete any inaccurate information from your credit report, or remove the negative information as a courtesy.
Creditor Direct
Letters
There are times when a more agressive approach needs to be taken directly to the creditor. This is done with Creditor Direct Letters. Legacy will send a dispute letter directly to the creditor, to verify the questionable items that you are disputing. Typically these letters go to creditors where the accounts are seriously delinquent or report other questionable information. CD Letters are very effective in improving credit report statuses and raising scores.
Debt
Validation
Should you receive collection notices, Legacy will send a Validation of Debt (VOD) letters to your collectors demanding them to verify the information on the account they are attempting to collect on. If they cannot provide adequate information that the debt is yours, the negative information must be removed from your credit report. If the debt is validated, we can assist you in handling the settlment of that debt, and then get it removed from your credit report.
If you are $5,000 or more in debt you may qualify for additional programs.
Dispute
Inquiries
In general, when you authorize anyone to look at your credit reports or scores you get hit with an inquiry. This could ding your score 5-20 points per inquiry. In many cases there are pulls that our clients didn't authorize. Legacy will dispute inquiries at your request. Though they are very difficult to remove; Legacy has a 60%-70% success rate in removing inquires.
Dispute Incorrect
Personal Information
Many credit repair companies don't address incorrect personal information, but Legacy does. We know that duplicate names, different aliases and versions of your name, as well as other incorrect personal information, can damage your score. Upon your request, we will dispute and demand the removal of these items from your credit report. In addition, we feel that your credit report should reflect your identity as accurately as possible. The credit bureaus make a lot of money selling your personal information and we are here to make sure they at least get it right.